An ideal place to start your day is sipping on some freshly squeezed orange juice at your breakfast nook. With a light breeze cooling you further in this heat what more could anyone ask for? The upside is that the little ones can use it for homework and studying and you can use it for those romantic candle lit dinners.
The breakfast nook can be designed separately from the kitchen on a cozy corner where there is a window or even windows for air circulation. This allows for a private space making it more functional.
Another idea is to separate the nook area from the kitchen work space using a high banquet back. This is less private than the first one but private nonetheless. It is also functional and serving food from the kitchen is easier.
If you usually host large groups of people, then a 3 sided booth will do. This is more like what we see in restaurants. This will look better with tufted upholsters. As mentioned before, nooks always look great when they are put up in airy spaces where there are windows. This nook is no exception too.
Still on that note of large groups, you may use a corner where there are windows helping light up the nook area. If you do not have that extra space, you may use some in the kitchen utility area for the nook. Just leave space between the built in cabinets and wall for it. Then put in the chairs and table.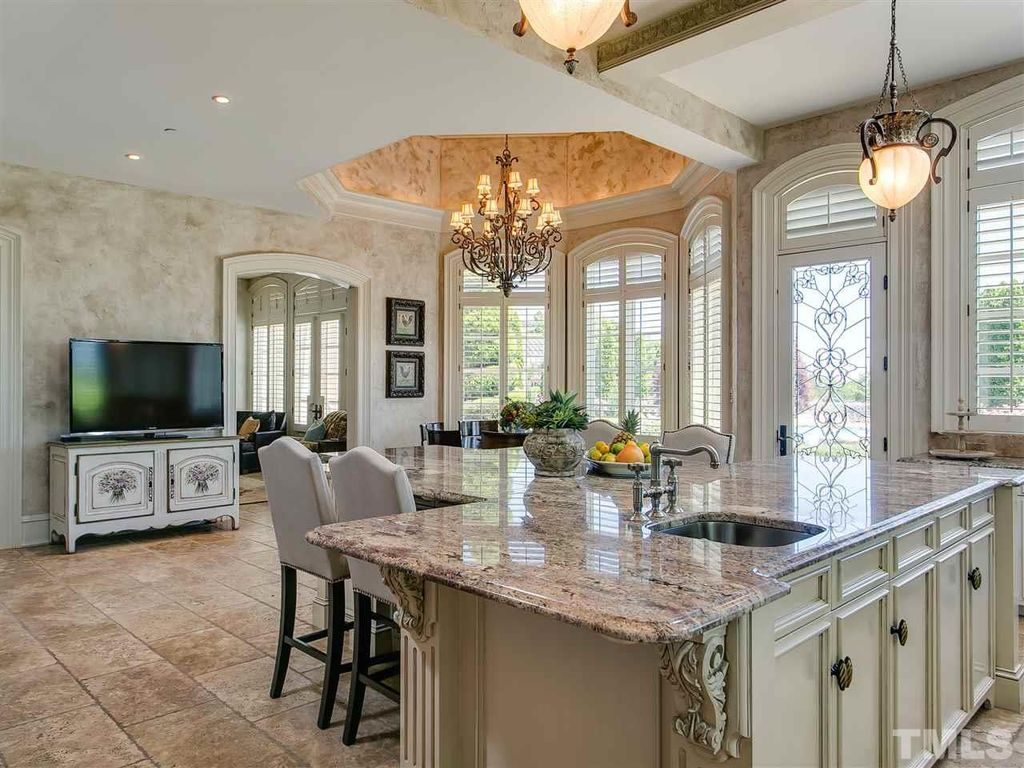 Another idea for those without space to spare is using the island to separate the nook from the rest of the kitchen. The back of the island can have a build in bench and some cushions for comfort then a table and chairs so that it accommodates more people. This means space for kitchen work and more for people to sit. Ultimately, you will have company in the kitchen to ward off loneliness and boredom.
As for materials to use, vinyl is the best option as all you have to do is wipe it clean and you are good to go. Stain resistant fabrics will also do the trick as they are exactly that, 'stain resistant'. If you want some pizzazz, you can put colorful fabrics or even mix the colors. Design your nook the way you want it, warm and cozy or airy and welcoming.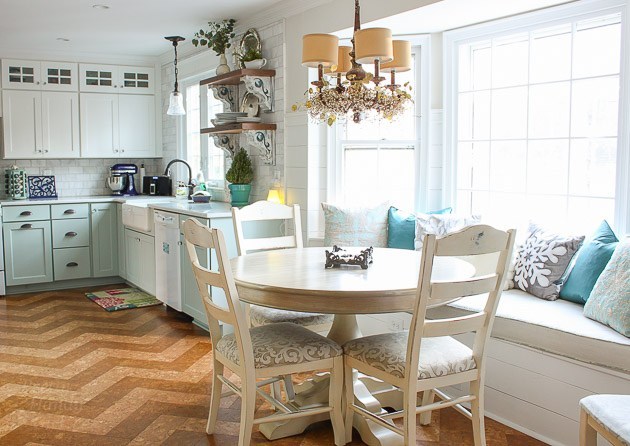 Happy kitchen designing!