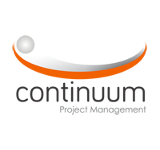 We offer superior project management services that suit a varied clientele base. We work with the Client through all stages of the development, ensuring that the Client is provided with appraisals, recommendations and assistance in the evaluation of financial and technical data providing advice of design time and/ or cost implications. We possess a distinctive ability to implement innovative project management techniques and to serve as a reliable provider of knowledge-driven solutions for complex construction projects.
Our specialised expertise ensures successful completion of projects according to proposed and agreed programmes, often reducing the duration of a traditional construction period. We provide a professional project management and development service for the construction industry as a whole, with the principal activities being the sourcing, structuring and execution of construction related developments and the provision of professional construction project management services.
Our projects division offers the following services:
Project Management
Development Management
Construction Management
Download company profile for more detail.