It is winter and it's really cold, this means more heating, boiling and warming which in turn means higher electricity bills. What if I told you there is a way you can lower those bills from the first day you move into your newly built home? Interesting isn't it? This is where Passive Home designing comes into play.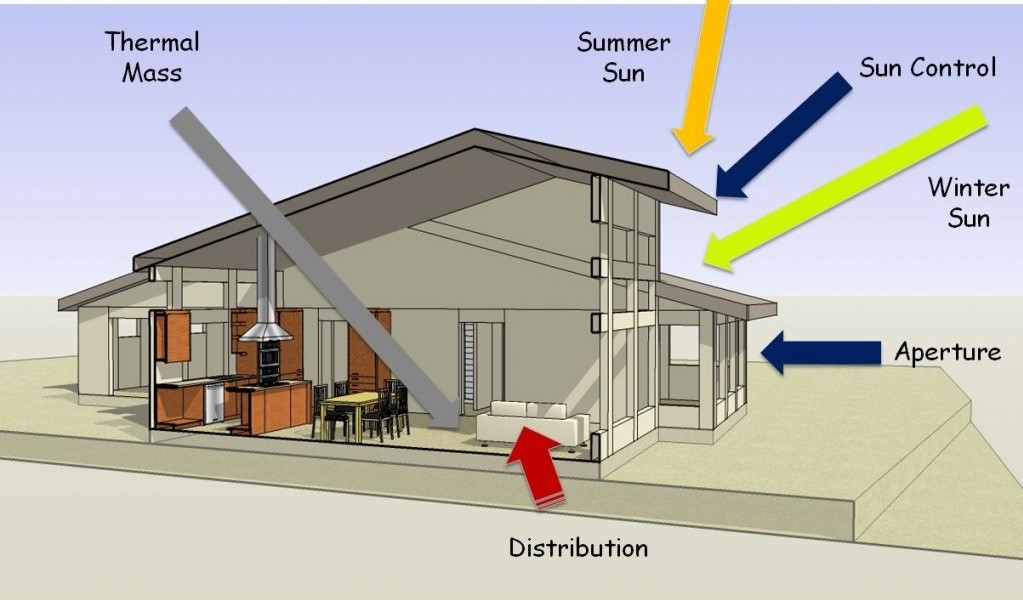 As the times have moved, people are now conscious about energy saving and looking after the environment. This is achieved with passive house designing which saves energy and is environmentally friendly as well.
Passive house designing ensures that your house's temperature is regulated naturally without having to pay extra for the heating in winters or cooling in summers. The windows on the sun facing side are made bigger and the roof has an overhang. This means during winter the sun can penetrate as much as possible and during summers, it is blocked from overheating the room by the roof. This means that less energy is spent on lighting as well. Smart is it not?
There will be less openings on the side facing away from the sun in the morning so that during winters, the cold is on a low. This side usually comprises of the bedrooms while the sun facing side has the kitchen, living room and dining room. It makes a lot of sense does it not? Most of the day is spent in these rooms and if it is cold the days will seem cold and long whereas in the bedroom you will be warm in your blankets.
To achieve this design there is need to pay attention to detail and excellent planning before finalizing the plan for your house. This can be advantageous to off the grid houses as well where solar power can be used optimally. Passive house designing will go a long way in saving you money on energy bills as well as preserving the environment.
Picture Credit: NPS Projetai